The iPhone 3GS has practically changed a lot of the way we look at mobile phones today. It's no surprise then that a lot of peripherals and accessories are rolling out of production and being offered up to most of the consumers. We'll take a look at some now.
iPhone 3GS camera improvements
If you feel that the camera's 1 megapixel isn't enough for your needs then it may be best to check out the
Factron Quattr
o for your iPhone 3GS. Besides the exquisite looking duraluminum casing, it also has lenses that can be set up to 40mm. A bit of warning though as the costs range from $200 up.
On the application side, if you don't want to spend that much on a camera lens, then the next best solution for you would be
Zoom
. It gives your iPhone the capability to 4x zoom. The cost? $2.
iLuv earphones
Another reason to show your love for your iPhone 3GS is to buy it some new and spanking earphones. What's the use of having a cool phone and yet have crappy earphones? We know that the Apple bundled earphones are of a better quality than most, but if you can afford something better, why not? Here's some for you: the
iEP515
.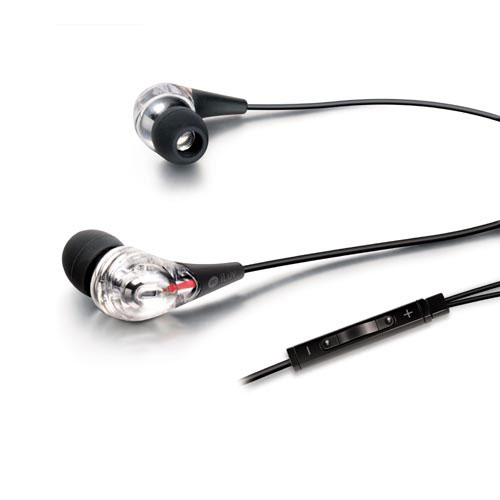 iEP515 specs
Product Description
iEP515: Premium Earphone with iPod Microphone Remote
General Features
Fully control your iPhone 3G S or iPod with in-line remote
Hands-free for all iPhone
Record voice memos in your iPhone or iPod through built-in microphone
Precision-engineered driver for audio reproduction of a full range of music
Sound isolating design
Compatible with iPhone/iPod
iPhone 3G S, iPod touch 2nd generation, iPod nano 4th generation, iPod classic 120GB, iPod shuffle 3rd generation
What's included
Large, medium, and small size ear tips
As with everything: quality comes with a price. In this case, it's worth $30.
So there we, are some pricey and some not-so pricey apps and gadgets you can use to spruce up your iPhone 3GS with. Happy iPhone lovin'!