Laptops and netbooks used to be a geek's tool, but now with the evolution of the net and the advancement of technology, it seems that everyone can own one--even the non geeks as the following news will show you.
Pedobear Netbook?
For everyone who knows and loves Pedobear, there's a netbook that you may like to save up for: the Bandai RilakKuma. Although it looks suspiciously like the aforementioned character, according to the makers it's RilakKuma or in English, "Relaxed Bear". What makes this even more precious is that there's only 500 of these will be available.
It's powered by an Atom N270 (1.6GHz), with 1GB of RAM, 160GB of HDD, a 8.9" screen with a 1024x600 resolution, a 1Seg Digital TV Tuner, WiFi B/G, and just weight 1.08kg.
Great for kids who just want to check out the latest flash games or episodes of Bleach online. Good for adults as well who like their netbooks "beary" cute. You need to get your wallets ready though as this will sell for ¥79,800 ($862). Tsk, tsk, not a very kid-friendly price tag you have there, but that's the price you pay for exclusivity!
Disney Netbook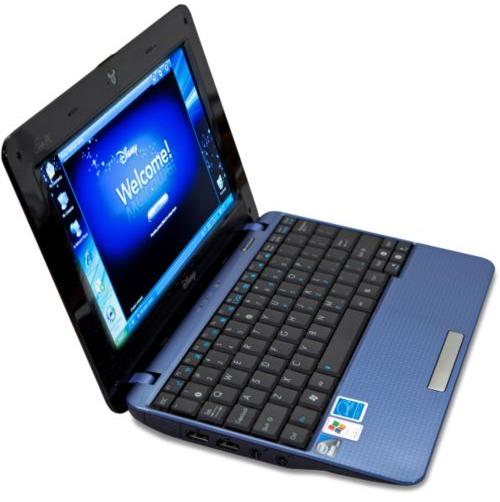 Another netbook for kids is ASUS' Disney netbook, the Eee PC MK90 "Netpal". From the Disney connection, you know that their target market are tech and internet savvy kids.
As with other 8.9-inch Eee PCs, the Netpal has a 1024 x 600 resolution display, Intel Atom N270 processor and 1GB of RAM, while storage is courtesy of a 16GB SSD.

There's also WiFi b/g/n, three USB 2.0 ports and a 0.3-megapixel webcam, and the whole thing weighs in at 2.20lbs
It's light on the pocket compared to the previous netbook, but it sure is hefty for some kids at 2 lbs. Probably the makers are hoping that the adults will help lug this around with their kids? Nevertheless, if it's made by Disney expect that it will be porn-proof with some added security via parental control. It also has access to Radio Disney, so expect to hear a lot of cheesy songs once you give this to your kid.